2520 vues
| | |
| --- | --- |
| Date de naissance | 3 octobre 1975 États-Unis (Denver) |
| Genre | Soul, neo soul |
| Site officiel | http://www.indiaarie.com/ |
India.Arie (née sous le nom India Arie Simpson le 3 octobre 1975 à Denver, Colorado) est une chanteuse, compositrice, guitariste américaine de neo soul et RnB.
Biographie
Discographie
2001 : Acoustic Soul, (Motown/Universal)
2002 : Voyage to India, (Motown/Universal)
2006 : Testimony: Vol. 1, Life and Relationship, (Motown/Universal)
2009 : Testimony: Vol. 2, Love and Politics, (Motown/Universal)
2013 : SongVersation, (Motown/Songbird)
Apparitions
Sex and the City (2008) (OST) The Heart Of The Matter
Conception: An Interpretation of Stevie Wonder's Songs (Various Artists)
Brown Sugar (2002), (OST) Get It Together
Empire (2002), (OST) Slow Down
Don't Say a Word (2001), (OST) Promises
Bamboozled (2000), (OST) In My Head
Cassandra Wilson - Belly of the Sun, Just Another Parade
Musiq Soulchild -Soulstar
Lathun -Lathun
Shark Tale (2004), (Gang de requins) (OST)
Miami Vice : Deux flics à Miami (2006), (Ready For Love) (OST)
Sérgio Mendes -Timeless
Dave Koz -At the Movies
Akon - I Am Not My Hair
En 2011, elle est l'une des têtes d'affiche du festival lesbien californien, le Dinah Shore.
Producteurs
Shannon Sanders, Courtney Branch "Doctah B Sirius", Branden Burch, Dru Castro, Jimmy "J Rok" English, Jared Gosselin, John Howard III, Frank Macek, Sarah Thomas, Phillip White, Mark Batson, Carlos "6 July" Broady, Blue Miller, Bob Power, Paul Morton, Jr., Andrew Ramsey, India.Arie
Récompenses et nominations
Grammy awards 2010 grâce à dobet gnaore pour sa chanson Pearls
Références dans la culture populaire
Dans sa chanson The People, premier single extrait de son album Finding Forever, le rappeur Common s'amuse à transformer le nom d'India.Arie en verbe : « They tried to India.Arie me ».
Notes et références
India.Arie
Top Titres
1
Video
2
Ready For Love
3
Brown Skin
4
The Heart Of The Matter
5
Promises
6
Beautiful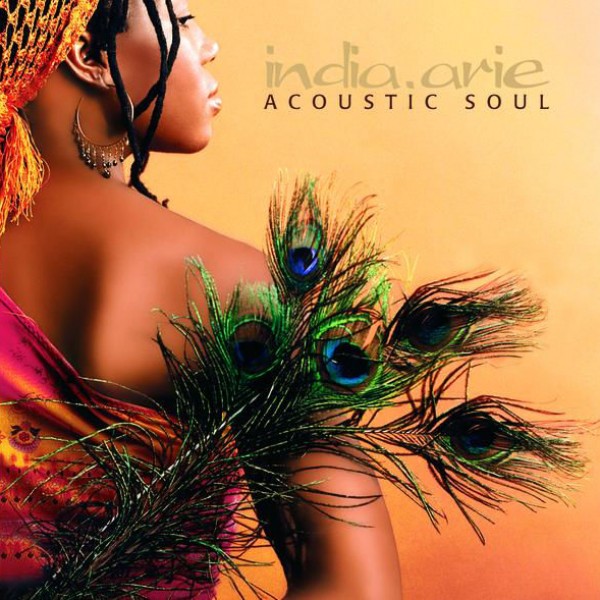 7
Back To The Middle
8
Simple
9
Nature
10
I See God In You
Top Albums
Testimony: Vol. 1, Life & Relationship
pistes